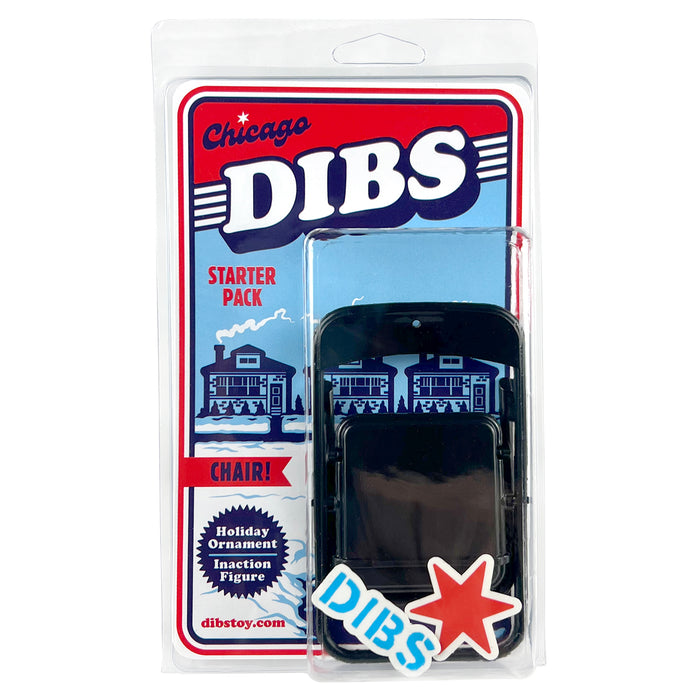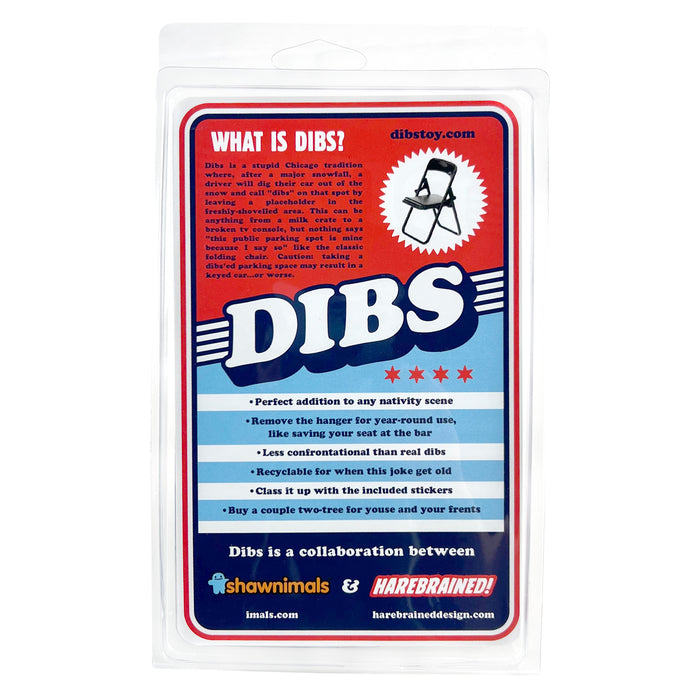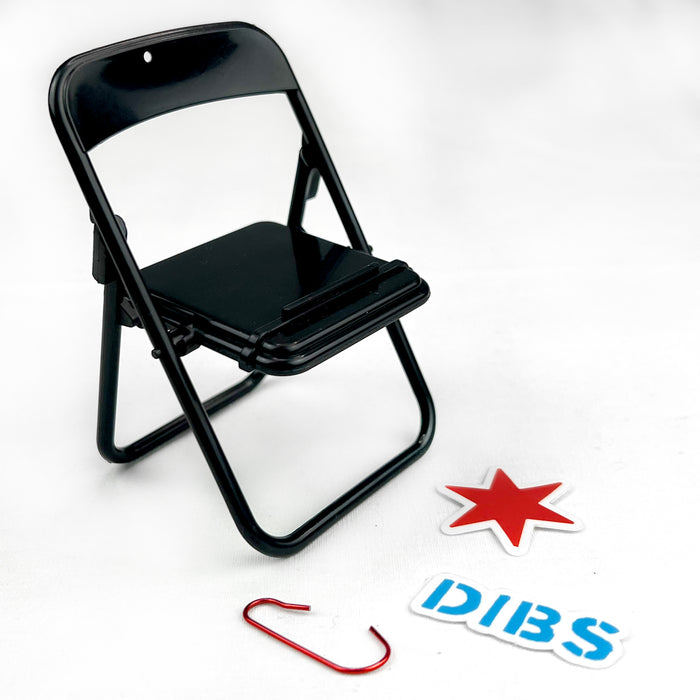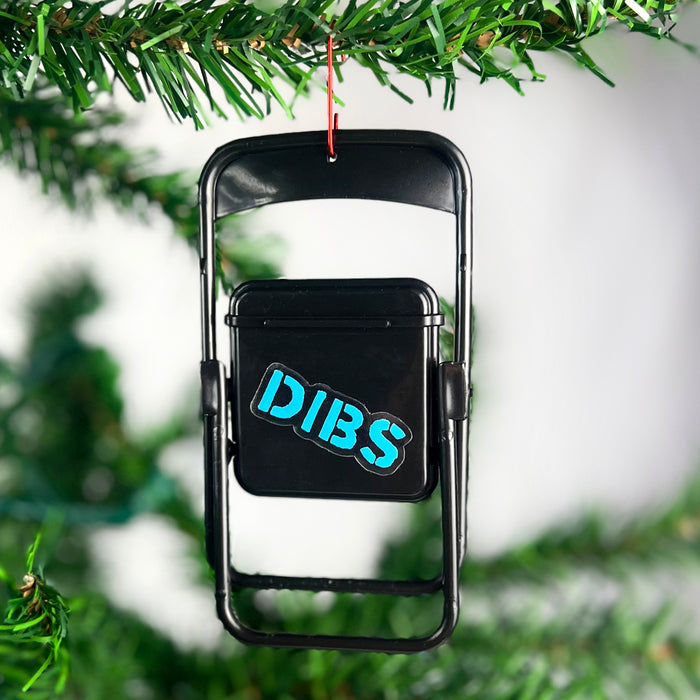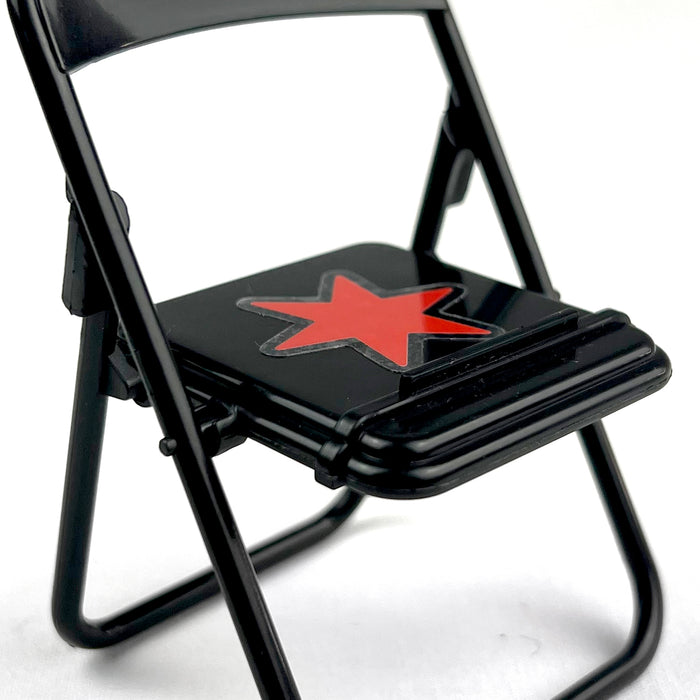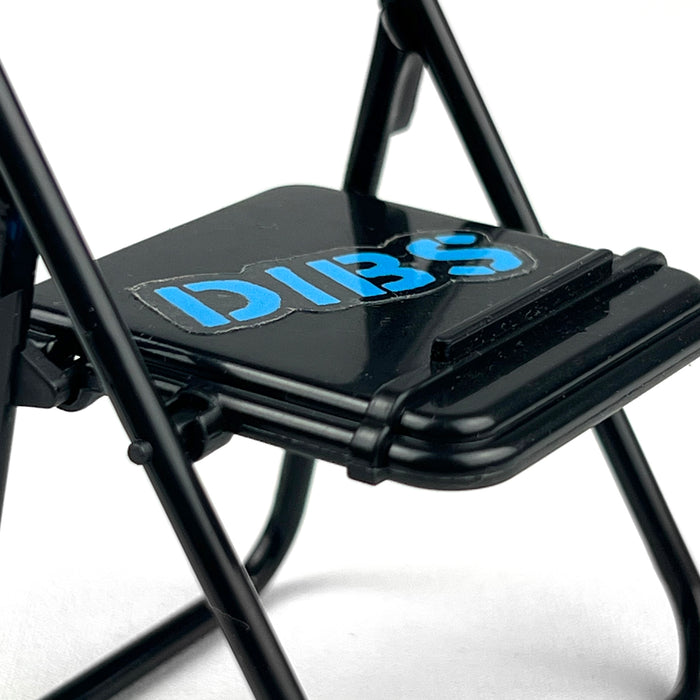 ✶ ✶ NOTE: Orders will ship within 1 to 3 business days of ordering! ✶ ✶
Celebrate one of Chicago's stupidest traditions with our Dibs Chair hanging ornament! You may do the shoveling, but we all know who does the real work in 'your' parking spot: the classic folding chair. This ornament folds up for easy storage and will delight (or infuriate!) Chicagoans on both sides of the dibs divide. 

• Perfect addition to any nativity scene.
• Remove the hanger for year-round use, like saving your seat at the bar.
• Less confrontational than real dibs.
• Recyclable for when this jokes get old.
• Class it up with some stickers.
• Buy a couple two-tree for youse and your frents.

The Dibs Starter Pack includes a 5" plastic folding chair, two stickers, and a single 1.25" ornament hook. This product is a joint venture between Shawnimals & Harebrained.