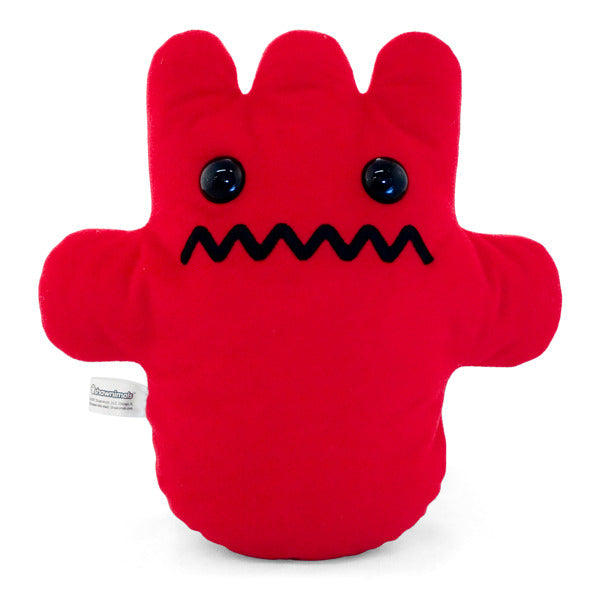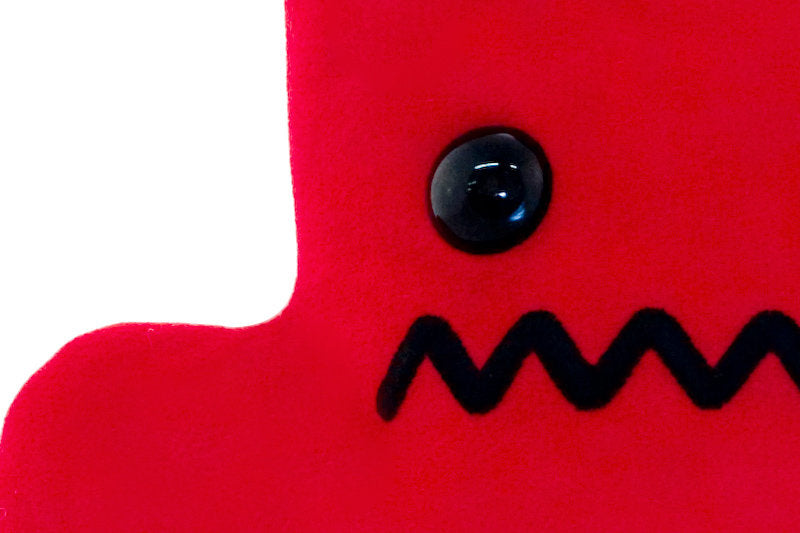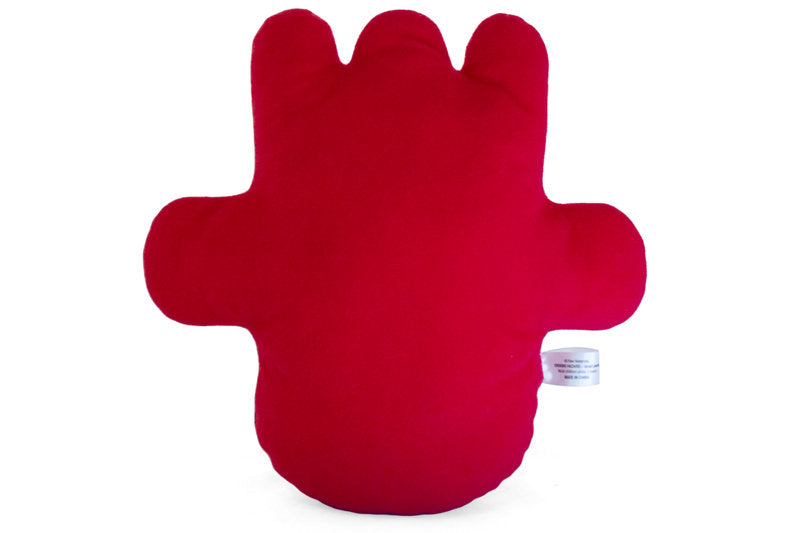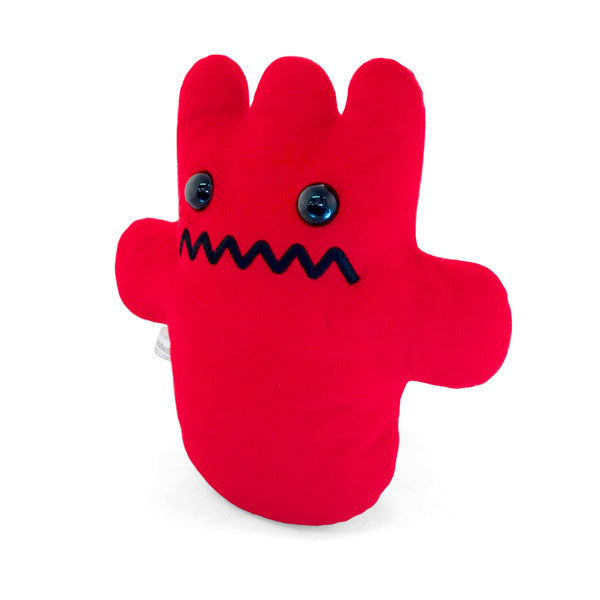 The Wee Ninja's arch-enemy is here... in plush form, anyway!
Created by Mr. Demon to destroy all good things, the cute / evil Wee Devils have a penchant for ruining Ninjatown, often throwing rotten eggs at ninja huts, leaving banana peels on walkways and dishing out harsh wedgies to unsuspecting Wee Ninjas.
Approximately 9"x 9". Red fleece with embroidered mouth. Hang tag & sticker included. This item is manufactured.