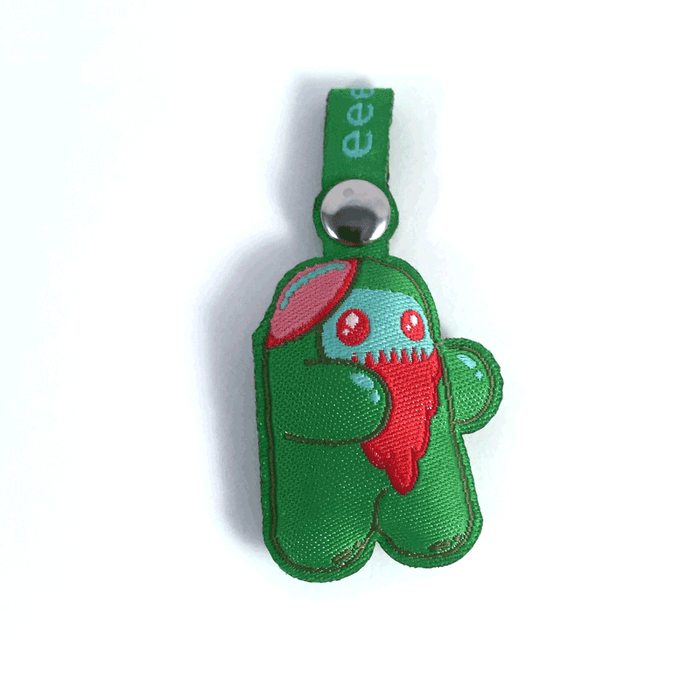 So excited to have these about to be released! 5 new adorable Ninjatown characters in the form of these handy eeensy charms. What's an eeensy charm? It's a little plush ninja friend that can be attached to your zipper, backpack, keychain, or other such hangable scenario. Ninjafy most anything! Bonus: I collaborated with Squibbles Ink + Rotofugi on this series.
They're around 1-inch in the longest direction, and come with a little clasp to make sure your ninja holds on tight.
Try your luck and see which ninja you'll get! Zombie Ninja? Pink Ninja? Business Ninja? Cookie Ninja? Macho Ninja? Fate has a funny way of working... good luck.