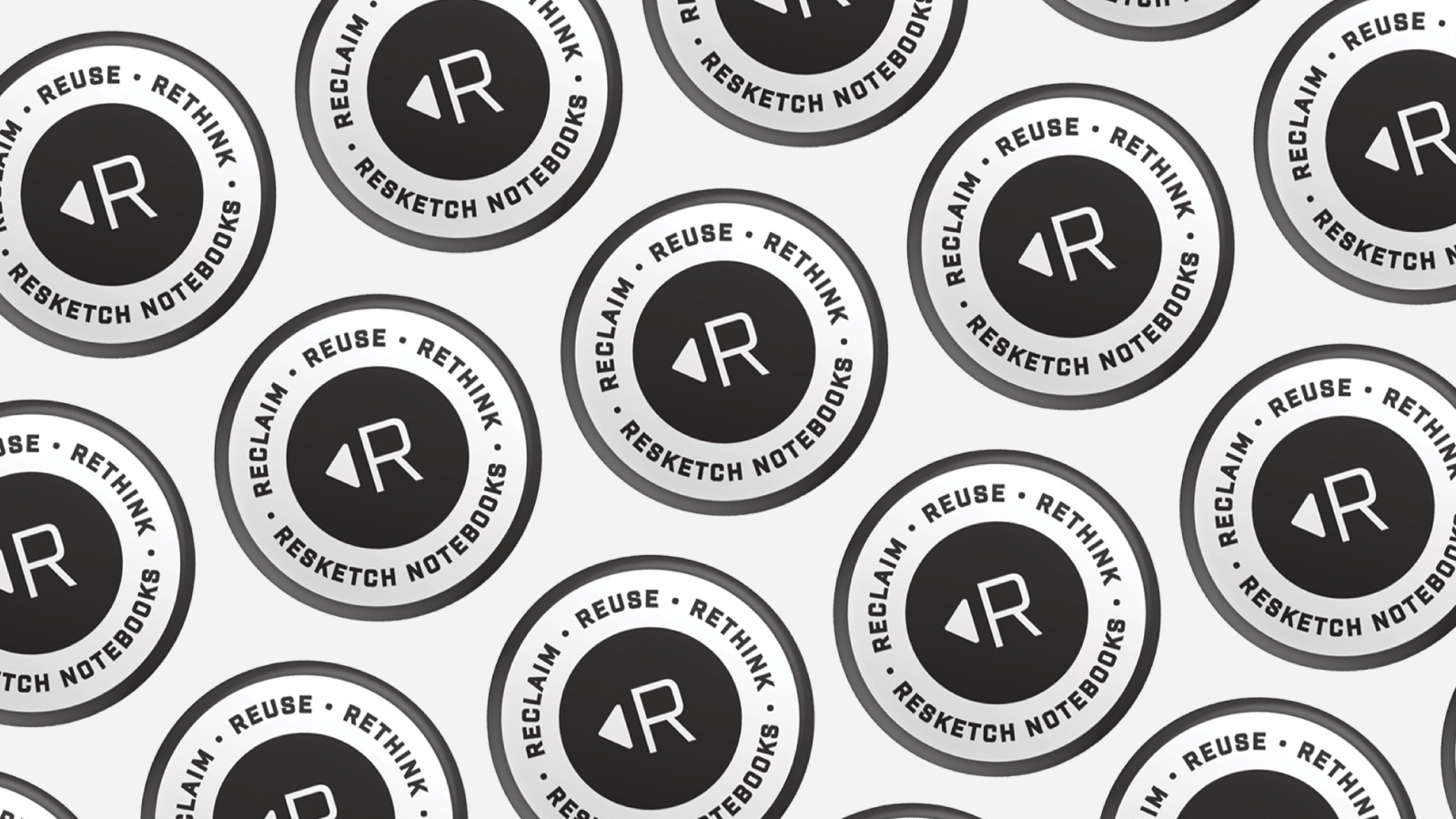 A note about Resketch
Last month, I finalized the sale of Resketch and have been transitioning all of the various parts of the company over to its new owner. Some have asked if this is bittersweet, and without question it's absolutely not. In fact, the opposite is true!
I started Resketch in 2013 with a humble vision and pronounced passion: divert otherwise usable paper from the waste stream, with the hope that creative folks of all sorts—like myself—would use it to create something incredible. Truly treasure from... well, trash.
Tons and tons of it, in fact. Since Resketch started, with your help I've diverted some 15,000 lbs of paper from the waste stream, and turned into paper products with my partners—typically sketchbooks, notebooks, journals, and notepads.
Some of this was done because of the four successful Kickstarter campaigns I ran, as well as the countless custom book runs from companies big and small like Microsoft, Accenture, ComEd, Interface, CLIF, and SO many others, and individual folks who just wanted to use something different AND environmentally-friendly.
Time and again the Resketch community amazed me, finding new ways to utilize the disparate and varied collection of papers found inside our products. Or, in other cases, simply words of encouragement and thanks for reclaiming paper, and humbly making an impact by using our products daily.
But there came a time when I simply couldn't do what I wanted with Resketch, complicated further by the pandemic. I needed more than help—I needed someone who not only understood the vision, but had the expertise to push things further.
Veteran designer and product aficionado Cory Skaaren of Skaaren Design will now run all day-to-day operations, production, and creative for Resketch, and I'm excited to see what he does with the company at large, and how he'll expand its suite of products under his adept care and purposeful approach. Just wait and see!
I know for certain that the consumer side of the business will continue to thrive, and that eco-conscious companies big and small in the world will continue to create custom products for their staff and customers so the promise of Resketch blossoms into further greatness. After all, why buy new things when we can simply make better ones from reclaimed resources? Seems like a simple choice to me.
I will remain on as an advisor of sorts, and am delighted to do so. Thanks for your support over the years, and I look forward to your continued support of this new phase for Resketch with Cory.
Follow along at resketchbrand.com and via @resketchbrand on social.
Sincerely,
Shawn
PS - Stay in touch here for my ongoing exploits, and on Instagram for better or worse.