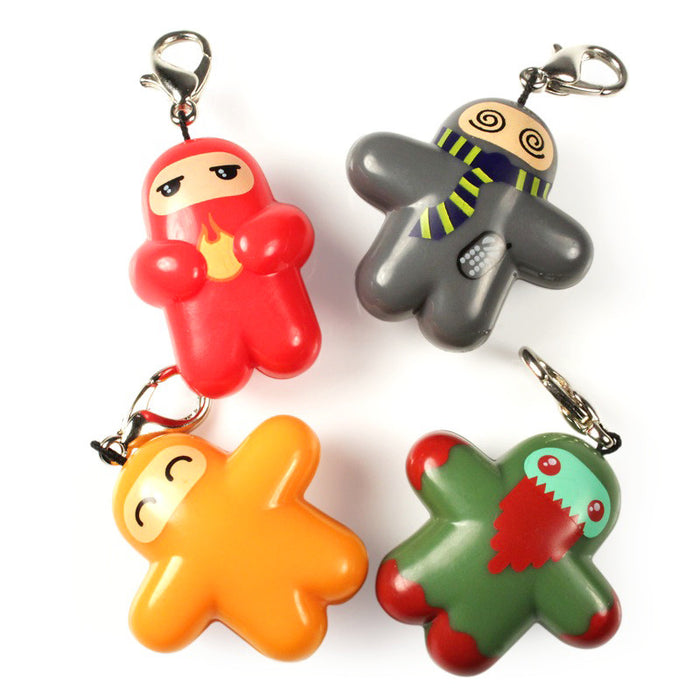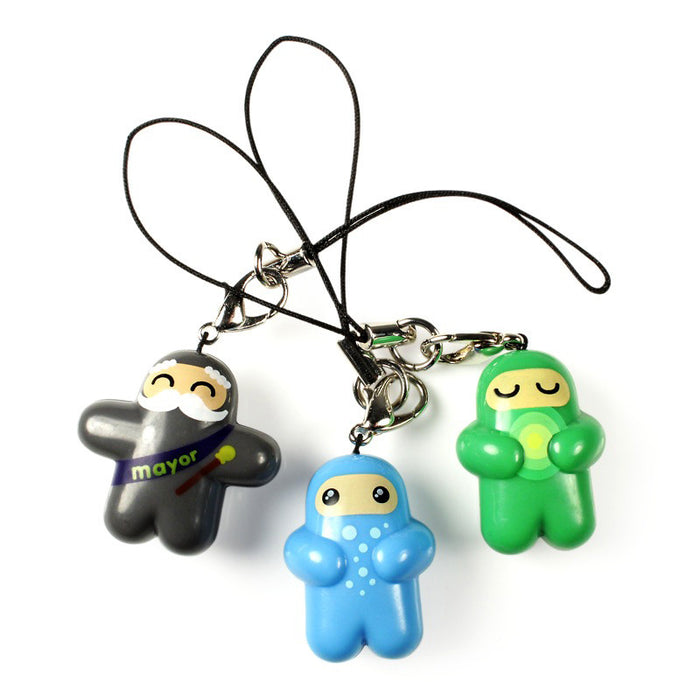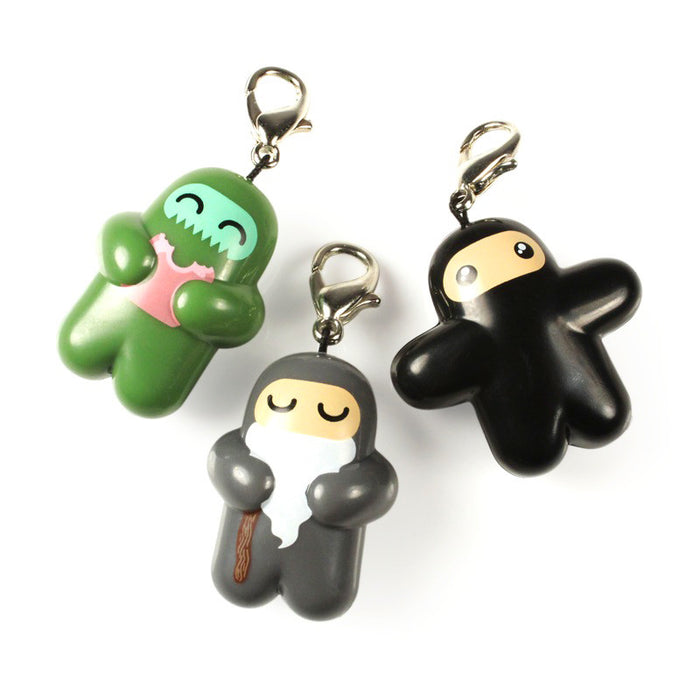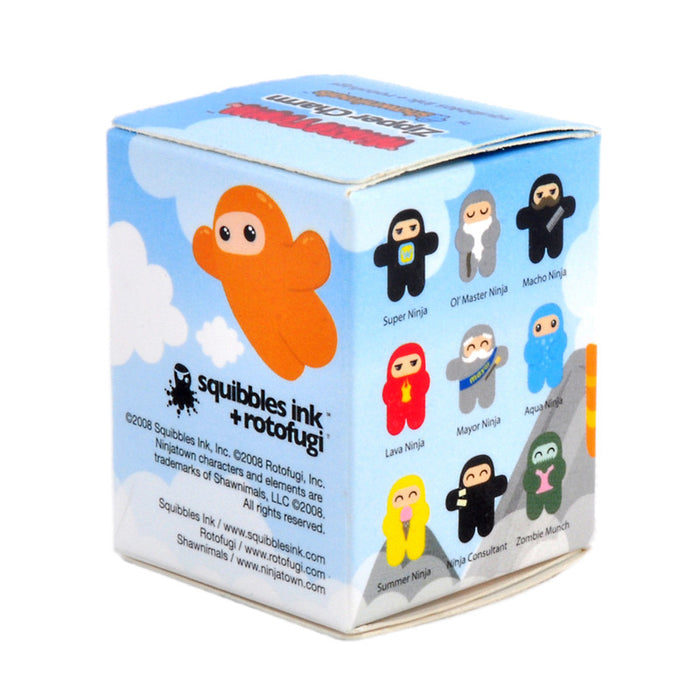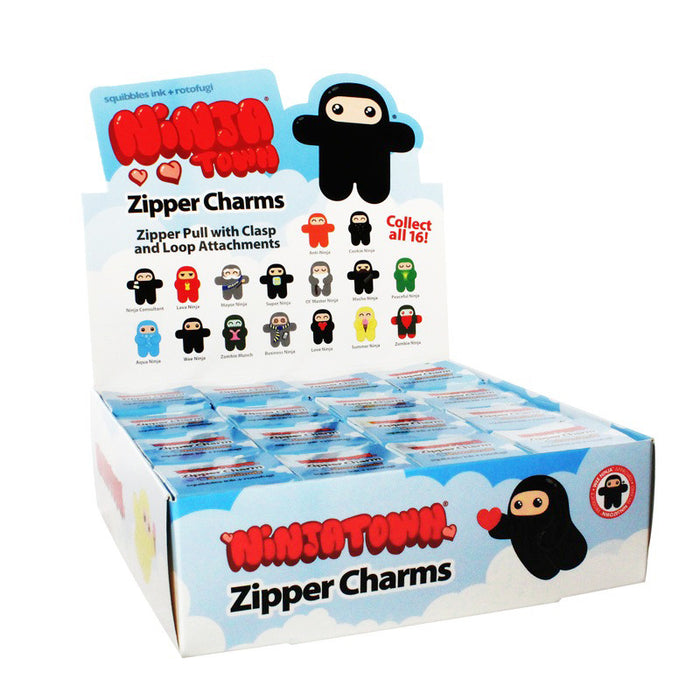 We've completely re-engineered our popular Ninjatown zipper charms by Shawnimals to be sturdier! Instead of a screw-in eye, we've moved to a heavy duty nylon eyelet that is anchored into the charm.
Why Zipper Charms?
Because not only can they hang from your zipper thanks to a handy clasp, they can also hang from your cell thanks to a grapple-like cord. In a word: Versatile! Wherever and whichever way you choose for your Wee Ninja hangin', one thing is for certain – you will always be protected from evil. That is, unless you get a Zombie Ninja! NOTE: These are plastic, NOT plush by the way.

While you'll find some of your favorite Ninjas in the diverse series, look for a variety of new designs as well all random-packed in true blind box style. The series consists of: Wee Ninja, Zombie Munch, Anti-Ninja, Cookie Ninja, Aqua Ninja, Ninja Consultant, Lava Ninja, Mayor Ninja, Zombie Ninja, Love Ninja, Summer Ninja, and many more. So much hilarity in such small Ninjas! Check the photos for all varieties.

Ninjatown Zipper Charms are $3.49 USD each, or you can buy a full case (16 pcs) which is signed by Shawnimal himself!