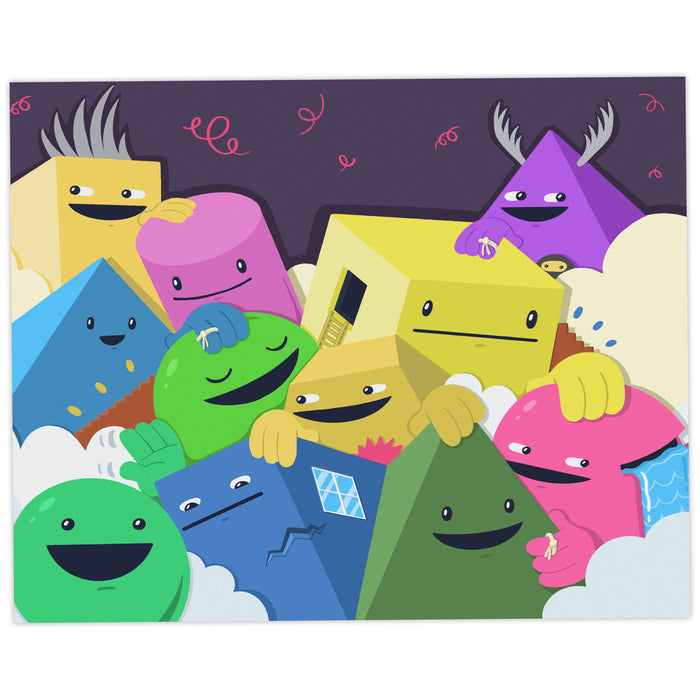 Takes All Shapes giclee print
This illustration was originally created for a beer release with Twisted Hippo Brewing in Chicago, and turned into this 8 x 10-inch giclee print. It is signed, and is an open edition. However, unfortunately a fire started nearby and spread to the brewery, completely destroying it and the majority of the beer they created.
Now I've decided to continue to sell the print, donating the profits equally to both Twisted Hippo's GoFundMe and to Brave Space Alliance.
If you'd like to donate directly to Twisted Hippo's GoFundMe, you can do so here. The funds will go toward its rebuilding efforts, the staff, and other operating expenses.